Or should we say #how #do #I #discover #what #hashtags #to #use #on #social #media #?
Okay maybe we shouldn't say that…but the sentiment is there. The use of hashtags has been around since 2007, first appearing on Twitter. These soon became a HUGE marketing tool that Twitter continues to use, and has been adopted by many other social platforms, including Instagram, Facebook, Snapchat and TikTok. A hashtag is a word/keyword phrase that begins with a the pound (#) sign. Hashtags are used within a post on social media to help others who may be interested in your topic to find your post when they search that keyword or a particular hashtag! If you took a picture of your dog and made the hashtag #Ilovemydog, then people who search that same hashtag, or even similar variations of that hashtag, will likely show up! 
If you are a brand looking to get more impressions, likes and follows, then hashtags expand your reach to a wider audience! You should use them to build engagement, likes/follows and social media interactions. Hashtags are an important part of helping the algorithms within a platform reach a broader audience.  
Now back on the topic train, when you are trying to figure out what hashtags to use for a post, you want to make them really relevant to what you are actually posting about. If you are posting an image of a turtle in the sea, but make the hashtag about area rugs, there is going to be a LOT of confusion and your post may even be considered spam, or annoy users. Instead, try something like #seaturtlesswimming or #oceanturtles – a niche/branded hashtag can also help inspire audiences but a hashtag that is TOO specific wont get any engagement either. Do your research! See what hashtags are popular. You will have to check out your potential customers and competitors, and monitor the hashtag pages to see if the content is ever-changing – seeing what the posts are like and seeing if they are getting a lot of engagement.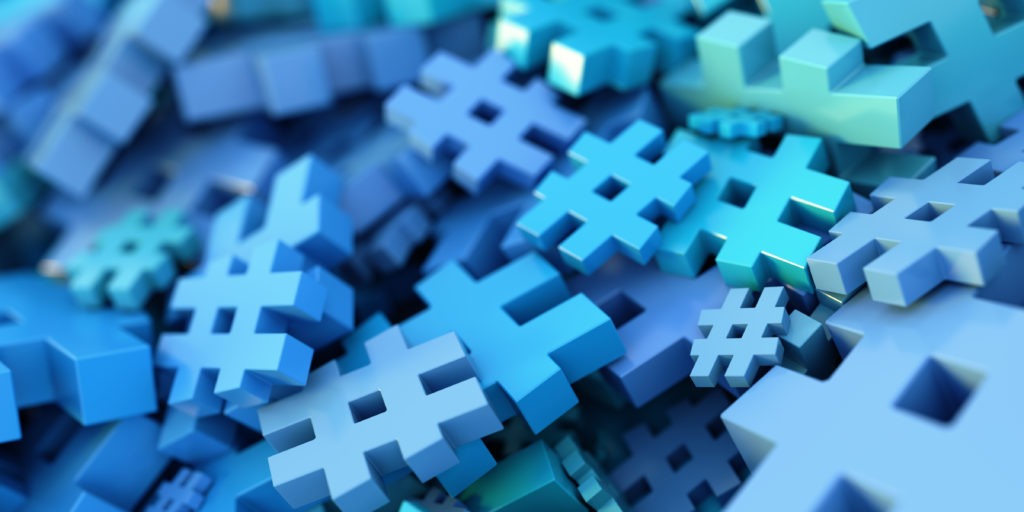 The most common number of hashtags to use would be 1-3, but around 10 hashtags would be good! We also recommend to avoid going overboard though, and try to keep it under 20 hashtags if you can.
Of course, the likeness of your post getting seen by a lot of people depends on a few factors, such as whether your hashtag is being overused. When you add a hashtag to a post you will be able to see how many other people have used that same hashtag and other variations of that hashtag. You may think that the more uses the better, but that is incorrect! The more people who use a hashtag within a post means that there will be a ton of posts that could overpower yours.  This can happen if other people have more followers than you, get more engagement, or are a verified user, which if you are – can also affect the performance of your post with hashtags.
You don't want your posts to get lost, which is why you should make sure you check to see what hashtags have less than 50k uses. If your hashtag also has less than 5k uses, then chances are not many people are looking it up, and it probably won't get seen much, either. 
It's a lot of work to try and figure out what hashtags would be the best for your posts! It can take a lot of time to gather that research necessary to know what hashtags to use, and it is an on-going and ever-changing process that you need to stay on top of, in order to reap the most benefit.  Kleurvision can help! Contact us today to do some investigating and research for your social media marketing, and get you to the top!