We can all agree, people like stuff!
It's as simple as that! And people really like stuff that gives them a sense of happiness, something that can remind them of a good experience or makes them feel cool. Something that sparks an emotional connection. This is what great branding does.
Think of a concert you went to, and you bought a t-shirt. Now every time you wear that t-shirt, you are reminded of the incredible time you had! You are now – in some form, a brand ambassador, furthering brand recognition for that artist.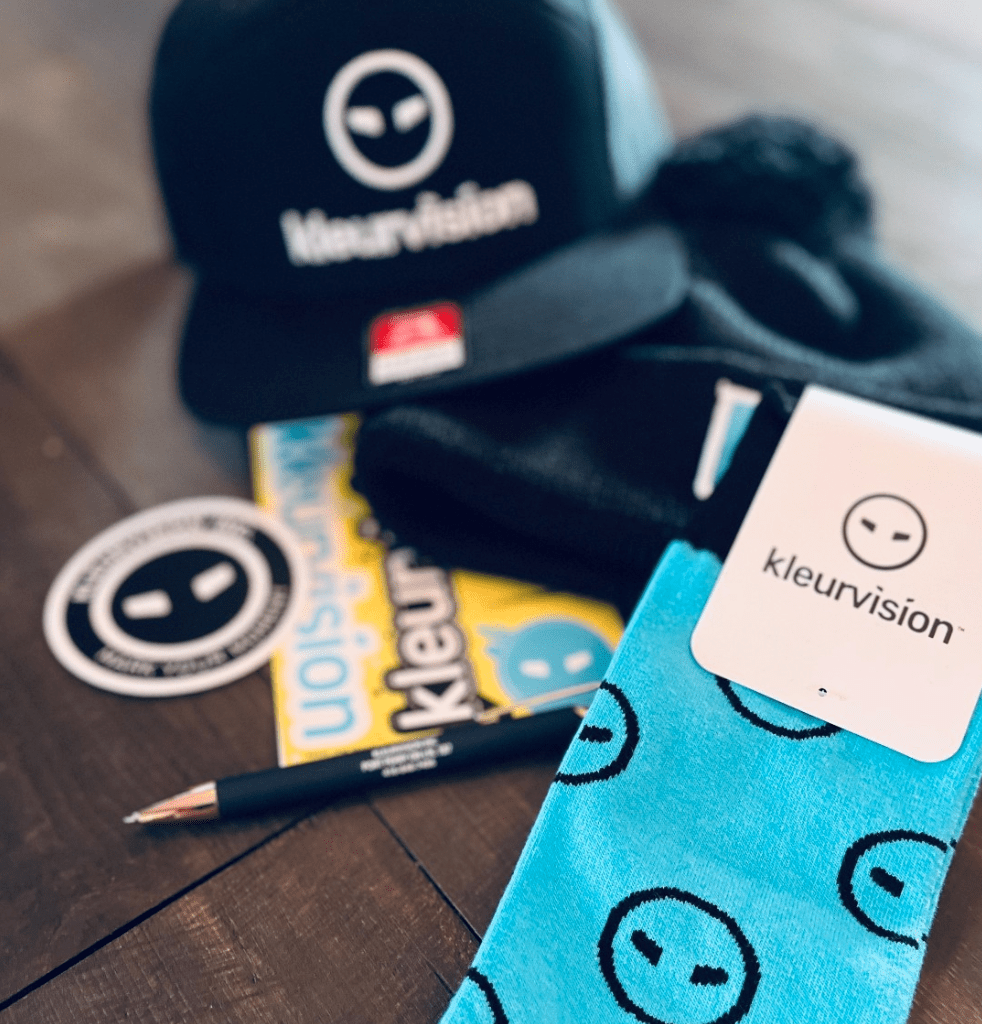 Choosing the correct merchandise for your brand can be tricky. Where do you even start?! How do you know what people want?! Well, it depends on your brand, but there are a few pieces of merchandise that you really can't go wrong with. 
The best thing you can do is think about things people use on a daily basis. That is where you can start. Hats, t-shirts, sweaters, jackets, pens and stickers are great for almost any brand.
Be mindful of what you are putting on the merch though, anything too flashy may not be a safe bet for everyday wear –  keep it simple, and keep it cool. Logo use is huge, make sure you utilize your logo whenever you can, whether it's just the symbol or wordmark. If your logo is designed well, it also tells a company's story, by conveying your brand message in a way that helps to establish a relationship that your target audience is drawn to and connects with. And if you'd like to know more about logos, visit our blog What is a Logo?
If you can find a complimenting product/service that goes with your brand and what you sell, then definitely jump on that opportunity. For example – you are a skateboard company, you may want to sell branded socks, or if you are a coffee company, reusable cups! Utilize your niche consumer profiles.
You can also think about who your target audience is. What do they like to buy! If you aren't sure who your target audience is or what they like to buy check out our blog How do I Identify a Target Audience? There are lots of helpful tips in that blog about carving out who your target audience is and where to put your efforts in.
The end goal for your brand merchandise should be to provide something that your customers feel connected to and want to showcase!
Contact us today, or tomorrow, or whenever if you want to get designing your perfect brand merch!  We have great ideas, and we love making cool sh*t for cool people like you!